Our Mission, Vision, and Value

Five Core Values
Position Proposition: With integrity and honesty, we put the needs and well-being of the people we serve first with diverse product line and service. In this way, we safeguard consumers' health and lead the way to happiness.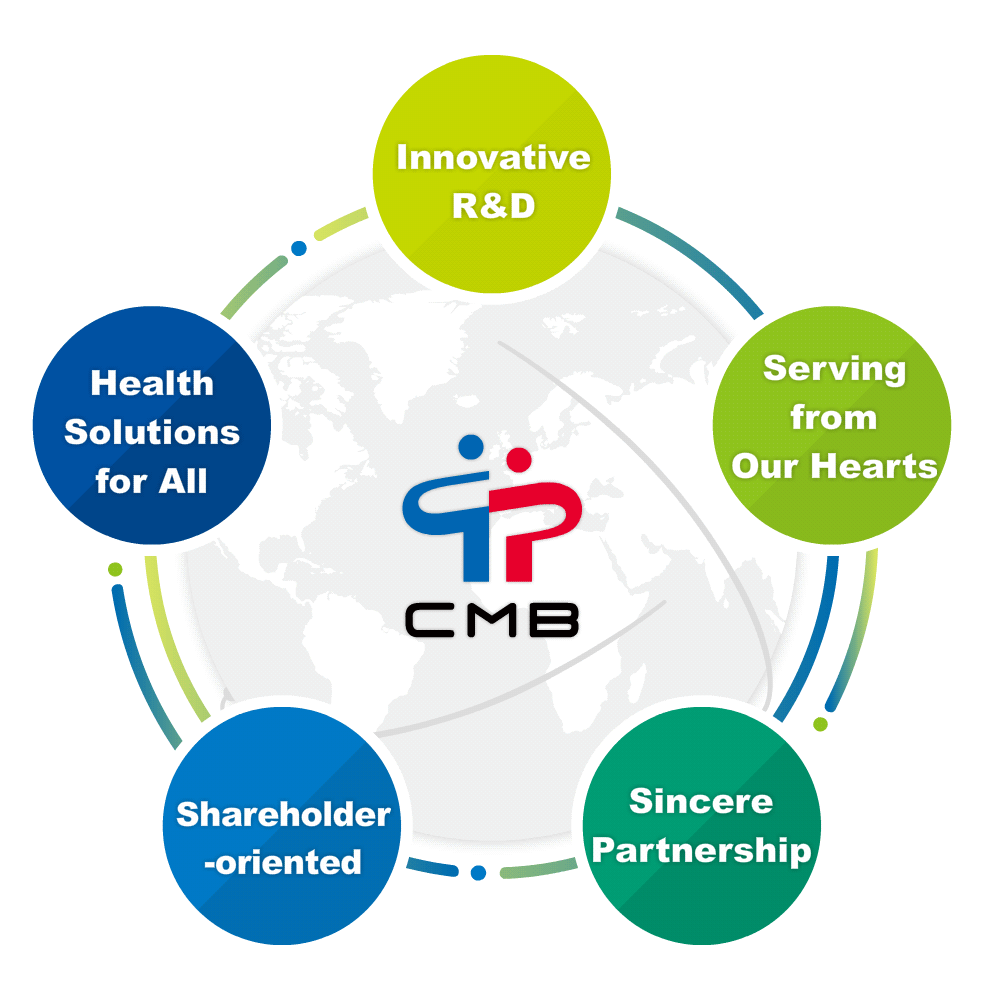 Company Profile
Established in 2016, Chung Mei Biopharma generate synergy leading towards the front line of botanic new drug research and development. We vow to deliver overall healthcare solutions to the public through product development as well as profound health knowledge. In 2017, We liscence-in "Botanical extract-based Anti-Cancer Investigational New Drug DCB-BO1301" from The Development Center for Biotechnology, and Academia Sinica. With strong governmental supports, we start out our venture in botanical anti-cancer new drug development.
Chung Mei Biopharma has extensive experience in developing pharmacy sales channels. Through thousands of premium quality pharmacies around Taiwan, we are able to provide self-care medication such as drugs, health foods, and medical equipment to the local community. Meanwhile we also actively expand our distribution coverage to premium products abroad. With our capability in high-quality production and innovative R&D of Chung Mei Pharmaceutical, Chung Mei Biopharma is able to provide OEM and ODM service for medicines and health foods according to customers' demand.